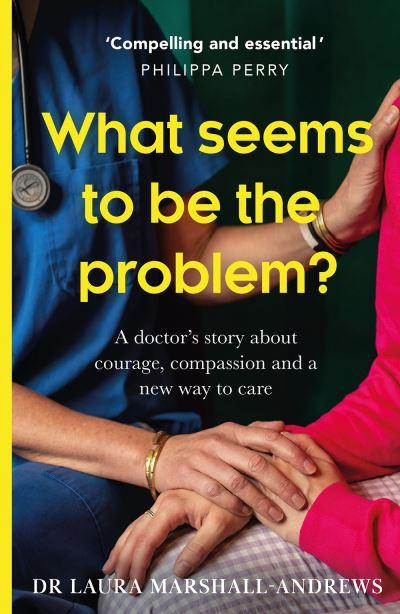 Product information
€13.99
Our USPs
Dubray Rewards

Earn 56 Reward Points on this title

Free Delivery

Extended Range: Delivery 3-4 working days
What Seems To Be the Problem?
Product information
Author: Laura Marshall-Andrews
Type: PAPERBACK
ISBN: 9780008490591
Date: 3rd August, 2023
Publisher: HQ
Categories
Description
'Compelling and essential . . . will appeal to everyone who enjoyed Adam Kay's This Is Going to Hurt' Philippa Perry In this powerful and deeply personal memoir, award-winning GP Dr Laura Marshall-Andrews introduces us to the patients who have shaped her radical approach to medicine. Over the course of a decade spent on the frontline of the NHS, Dr Laura witnessed lives being adversely affected by one-size-fits-all treatments. Determined to create change, she began to envisage a new way to care that prioritised the lived experience of her patients. Created with the help of doctors, artists and complementary health practitioners, Dr Laura's pioneering holistic approach was revelatory. From those whose lives were changed by 'ineffective' drugs, to those for whom alternative therapies, kindness and trust proved transformative, her patients began to flourish. What Seems To Be The Problem? is a heartfelt story of hope, and an urgent call for change in our NHS at a time when it is most in need.