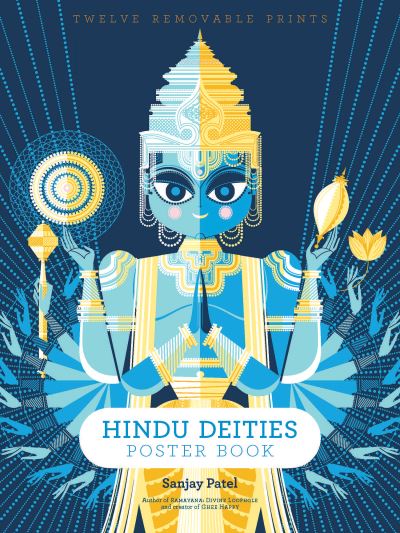 Hindu Deities Poster
Category:
PICTURES OR PHOTOGRA
THE HINDU DEITIES POSTER BOOK features dozens of iconic Hindu deities come to life with Pixar animator and director Sanjay Patel's cute-meets-modern graphic style in this deluxe portfolio of twelve removable prints. The set includes many of the most famous moments and characters from Hindu mythology-from Ganesha and his mouse to Sita and the magic deer, Krishna playing his flute, and Lakshmi holding her elegant lotus-all drawn with unforgettably original color and design. Each double-sided print features a concept sketch and a brief history of the deity on the reverse side. And the inside of the set's sturdy envelope enclosure is teeming with still more divinely colorful artwork.
ISBN: 9781797219899