Dubray Books Kilkenny
Market Cross Shopping Centre
Kilkenny
telephone:
(056) 775 2800
dubraykk@dubraybooks.ie
Opening Hours
9am-6pm (Monday to Wednesday)
9am-9pm (Thursday, Friday)
9am-6pm (Saturday)
2pm-6pm (Sunday)
Staff Recommended Reads:
- Click on the book covers to read the reviews
About Dubray Books Kilkenny
Opened in 1994, Dubray Books is one of over 40 stores in the Market Cross Shopping Centre (including Superquinn, Penney's, Heaton's, Monsoon etc.), right in the heart of Kilkenny city.
Upcoming Events
Edward Hayden Talk and Taste
Dubray Books, Market Cross SC, Kilkenny
Friday, May 24th, 7pm
Come and meet TV3's Ireland AM chef Edward Hayden. Edward will be signing copies of his new book Food for Friends, and will be giving a short talk. Come along to taste samples of Edward's delicious recipes, and have your culinary conundrums answered!
Staff Recommended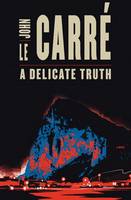 Recommended by:
Kevin Power
Kilkenny
3 For 2 Promotion*
Lowest priced book free
Recommended
Promotions
Children's