Irish Interest
Dermot Healy Dies At 66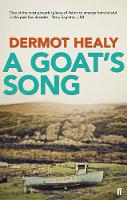 Poet, novelist, memoirist, playwright and uncategorisable genius of Irish literature Dermot Healy has died at the age of 66.
Irish Interest Bestsellers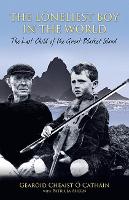 The Loneliest Boy In The World is the fascinating memoir of Gearoid Cheaist O Cathain, the last child to be born and raised on the Blasket Islands, now uninhabited since the evacuation of the remaining population in 1953. Other bestsellers this month include Kevin Birmingham's account of the long gestation and struggle towards publication of Joyce's masterpiece Ulysses, and Charles Townshend's history of the War of Independence.
3 For 2 Promotion*
*Lowest priced book free
Recommended
Promotions
Children's