3 For 2
See all 3 for 2 items »
Staff Recommended Reads - March
View all Recommended Reads »
Signed Copies
Every Single Minute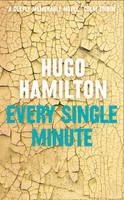 World Book Day - 6th March
World Book Day is a worldwide celebration of books and reading and is celebrated all over the world. In the UK and Ireland alone over 14 million World Book Day vouchers worth €1.50 each are distributed, for free, to schoolchildren through their schools.
Mary Burnham's Monthly Column
To say that Mary Burnham loves books is something of an understatement: she is a reading phenomenon and an enthusiastic advocate for the books she enjoys. You can catch up with what Mary's been reading in her monthly column, right here.
3 For 2 Promotion*
*Lowest priced book free
Recommended
Promotions
Children's