3 For 2
See all 3 for 2 items »
Staff Recommended Reads - October
View all Recommended Reads »
Signed Copies
The Test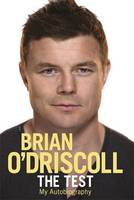 New Location in Dun Laoghaire
We're delighted to announce the opening of our new premises in Dun Laoghaire Shopping Centre. Our beautiful new shop is on George's Street Mall, next to the Level 2 Car Park Entrance.
Mary Burnham's Monthly Column
To say that Mary Burnham loves books is something of an understatement: she is a reading phenomenon and an enthusiastic advocate for the books she enjoys. You can catch up with what Mary's been reading in her monthly column, right here.
3 For 2 Promotion*
*Lowest priced book free
Recommended
Promotions
Children's