Dubray Books Bray
10 Main Street
Bray
Co. Wicklow
telephone:
(01) 286 9370
bray@dubraybooks.ie
Opening Hours
9am-6pm (Monday to Saturday)
12pm-6pm (Sunday, bank holidays)
Upcoming Events
Fiona Doyle Signing

Saturday 21st September, 2:00pm
Dubray Books Bray

Dubray Books are delighted to welcome one of the recipients of this year's People of the Year Awards, Fiona Doyle, to our Bray branch this Saturday. Fiona will be signing copies of her newly published autobiography, Too Many Tears, in Dubray Books, Main Street, Bray Saturday 21st September at 2pm.

For as long as she can remember and well into her teens, Fiona Doyle's father sexually abused her. Her mother blamed Fiona for leading him on. The effects on her life were catastrophic. Fiona first reported her father to the authorities in early nineties but the police investigation went nowhere. She made a second complaint in 2010 and this time, it appeared, she would get justice. Her father, Patrick O'Brien, pleaded guilty to sexually assaulting his daughter and Fiona assumed the next time she came to court, he would be going to jail.

Instead, shockingly, having suspended nine years of a twelve-year sentence, the judge released O'Brien on bail. Three days later, following a national outcry and questions in parliament, the presiding judge expressed his 'profound regret' to Fiona Doyle and sent O'Brien to jail.

Too Many Tears is Fiona's story of abuse and its aftermath - the turmoil and isolation she experienced as a child and young girl, the devastating price she continued to pay in her adult life, and how finally she had the courage and tenacity to take on her father - and the authorities - to make him face up to what he had done. It is a moving, shocking and inspiring story of survival and hope against the odds.

Can't be there? We would be happy to reserve a signed copy for you. Please contact your local branch or phone 01 2869370 or email bray@dubraybooks.ie.
Staff Recommended Reads
- Click on the book covers to read the reviews
About Dubray Books Bray
Founded by Helen Clear, the Bray Bookshop on the Quinsboro Road rapidly became a fixture in the town. In 1988 Mrs. Clear sold the business to her daughter- and son-in-law, Gemma and Kevin Barry, and the business remains in family hands to this day.
Staff Recommended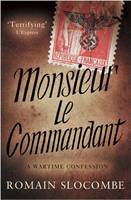 Recommended by:
Sally Kingston
Bray
3 For 2 Promotion*
Lowest priced book free
Recommended
Promotions
Children's