Mary Burnham's Column
Mary Burnham's voracious appetite for reading and her delight in sharing her book knowledge with our customers made her the natural choice when we wanted to appoint a Book Club advisor.
Read more about Mary...
---
How wonderful to receive the gift of a carefully chosen book at this festive time of year. Novels, glossy art books, graphic novels, stories of travel to foreign parts, biographies of the famous and infamous, hardbacks, paperbacks, coffee table books, children's books that squeak, shriek and delight in every possible way – there's so much to choose from with something for every member of the family.
All I Want for Christmas is a Book to Read!
What do you give the person who has everything? A book, of course!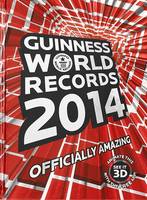 I can't imagine a house in Ireland without a copy of Guinness World Records 2014, bought for one of the younger members of the family and read by absolutely everyone. You will sit and gaze for hours at this fascinating annual full of jaw-dropping pictures of current record holders: Chris Walton (US), boasts the longest nails (bet she never washes the dishes) that measure a frightening 19ft 9in! Why would anyone want would want the largest collection of vacuum cleaners, I don't know, but the proud owner of over 322 is James Brown (UK) – though I wonder if he actually uses any of them. And while you're worrying about the cost of a latte at your local takeaway, at least it's not Kopi Luwak, the most expensive coffee in the world that sells at $300 per lb (the method used to extract this coffee bean is so gross that I couldn't possibly repeat it here). All human life is here in extraordinary and fascinating details that will keep you entertained for hours.
There should always be at least one book that makes you laugh, giggle and generally snort bubbles if you happen to be drinking a cup of tea at the time (not advised). There are boxes that need to be ticked for this to work: (1) Must be suitable for all age groups, men or women, good readers and occasional readers. (2) Be a tiny bit rude at times but not offensive in any particular way. (3) Touch on every-day life (broken plates, cat food, unusual neighbours, ill health, children and pets etc) so we can all connect on some level. (4) Short concise chapters, though in this case we have pithy letters from one sister to the other. Love, Nina: Despatches from Family Life, by Nina Stibbe is the gift you'll want to give to everybody – having just bought a copy for yourself, of course.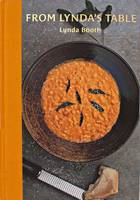 It doesn't matter that my kitchen shelves are groaning under the weight of cookery books: this year's addition will definitely be From Lynda's Table by Lynda Booth. Not only does it look gorgeous but it comes stuffed with mouth-watering recipes highlighted throughout by colour photos. I've already had a sneak preview of my Christmas present to myself and made one of Lynda's recipes from Morocco: Tagine of Lamb with Raisins and Almonds, a dish that delivered on its Eastern promise. Now, I'm going one step further and have put my name down for one of Lynda's cookery courses in the New Year. Let's see if I can raise my game a notch or two in the kitchen!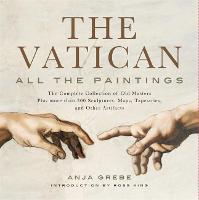 No matter where you are in Italy you will find a place of worship, humble or huge, that boasts wonderful art on its walls with frescoes and sculptures in almost every nook and cranny. I once found myself at the top of a hill near Sienna where we pushed open the door of a small dark church almost buried behind a grove of trees. It was filled with light and a sublime treasure trove of art on which the weary traveler could feast their eyes. But by the time I got to Rome, that mad bustling city, it was all too much and after one look at the lengthy queues that snaked around the Vatican walls I decided that the Sistine Chapel would have to remain as pictures in a book. As if in answer to my prayers, a wonderful coffee table book has arrived in the form of The Vatican by Anja Grebe. This tome is brim full of information and colour plates of the complete collection of Old Masters, sculptures, maps, tapestries and relics housed in this walled enclave within the city of Rome. You won't have to queue for hours to see this vast collection but can sit at home with the cat on your knee and a cappuccino to warm your bones.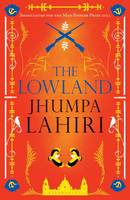 Everyone loves a good story to get stuck into so I'm going to recommend The Lowland by Jhumpa Lahiri, a book that was shortlisted earlier this year for the Man Booker Prize. It is set on two completely different continents: India, where brothers, Subhash and Udayan, grew up under the watchful eye of their adoring parents; and the USA, where higher education and the opportunities for employment and a better way of life beckon. Through a series of extraordinary events, Guari, an Indian woman whose life is mapped out from cradle to grave – down to the clothes she must wear – finds herself in Rhode Island with opportunities that could lead to a career and independence. But nobody, it seems, can have it all and choices have to be made – choices that will affect everyone, for better or for worse, until life does them part. Read on, for a really absorbing and satisfying story.
Booksellers everywhere will be rushed off their feet in the run up to the big season finale while all we ask is to be able to put our feet up, rest our weary bones and read some of those wonderful books we've been putting aside for ourselves throughout the year. It's time I wished you all good cheer, happy reading, and tasty food to eat. See you in 2014!

---
Imagine a large dining table, some place fancy, where the food is simply delicious and all that is required of you is to supply a suitable guest. This guest – man, woman or child – must keep you and everyone else entertained should the conversation flag between courses. Blimey! Who the divil would you choose? This is a proposition I've heard posed many times over, with lots of eclectic names thrown into the hat, but my guest of choice has always been our very own Maeve Binchy. With Gordon Snell by her side, Maeve would ensure there wouldn't be a single gap in the conversation, every bite of food would be thoroughly enjoyed and the craic would be mighty.
Maeve's Time: 1940 - 2012

Whenever Maeve appeared on our television screens, I'd make a point of recording the programme so we could all enjoy it together later on (and the interview would only get better with a second viewing). Or I'd hear her gallop through a story on the radio as I sat, rapt, listening with great glee to how she dashed hither and thither on some fool's errand that was barely saved from disaster by the intervention of a quirk of fate. Maeve abhorred the pregnant pause as nature abhors a vacuum; she'd jump in, feet first, with views and opinions that would have the listener in a fit of giggles and enthralled at the same time. She couldn't understand why anyone would come to the table with nothing to say.
Maeve always had lots to say. Millions of readers throughout the world enjoyed every single word she wrote and booksellers were delighted when yet another novel arrived to grace our shelves before being sold by the bucket load. And, though this Dalkey lass is sadly no longer with us, Maeve's Times will be a regular seller from now until Christmas, certain to become the perfect gift for just about everyone. The book is full of short pieces that originally appeared in The Irish Times, each one a little gem based on some incident or adventure that could only have happened to Maeve: taking her students to Wales for a day's outing without losing a single one; whimsical waitressing woes; the nonsense of etiquette; and how she met the formidable Samuel Beckett in London under the very firm arrangement that she could watch but not talk, write but not interview. Well, that didn't last long, as you can well imagine, and they ended up chatting like old friends.
It was hard for me, and I'm sure for millions of others, to say good-bye to someone we didn't really know at all but still felt was such a genuine part of our lives. Hopefully, our Maeve will keep a place for me at that celestial dinner table, where the conversation will zip along at ninety miles an hour, the pauses will only be for the intake of tasty morsels and the craic will indeed be mighty.
3 For 2 Promotion*
*Lowest priced book free
Recommended
Promotions
Children's