Mary Burnham's Column
Mary Burnham's voracious appetite for reading and her delight in sharing her book knowledge with our customers made her the natural choice when we wanted to appoint a Book Club advisor.
Read more about Mary...
---
I don't know about you but I didn't think much beyond the present when I was small, I didn't give a hoot about the practicalities of life when I was a teenager, I thought I was invincible in my twenties, and was far too busy raising the next generation in my thirties. Now I have learnt that I won't have time to do everything on my wish list – write a bestseller, travel the world, learn a few languages, swim with dolphins etc. I gave up smoking in the 1990s, took up exercise ten years later, and I'm careful about the food I eat. Something clicked and I realised that there was a good chance I'd live four score years and ten and definitely didn't want the last of those to be spent in pain, bent double, at the mercy of some health official, and bored out of my tree.
A Short Guide to a Long Life
If you only read one book this year then let it be this one as it will make you reconsider the way you live your life – that is, if you want to live longer and have a decent quality of life. David B. Agus, MD is a medical professional who looks deep into his patients' eyes and sees what might have been if only...if only this obese man had resisted at least some of those unhealthy treats; if only this breathless woman had given up the weed ten or even five years ago; if only vegetables had featured on this person's diet plan. He admits to being infuriated that patients facing terminal illnesses could have altered this devastating diagnosis by changing their lifestyle while they still had time. He writes, 'I'm pretty certain that most people could delay or totally prevent a vast majority of the illnesses we see today – including not only cancer but heart and kidney disease, stroke, obesity, diabetes, autoimmune disorders, and dementia and other neurodegenerative disorders – if they just adopt a few healthy habits early on and avoid the ones that lead to illness.'
This is a short but important book. The introduction talks about the power of prevention and how we can take matters in our own powerful hands.
Part 1 tells us what we should do
Part 2 informs us what we should avoid
Part 3 includes doctor's orders on various health checks
Perhaps I should have read this book years ago but hopefully it's not too late to make some simple changes that will most likely improve the life I have left to me. My brother once pondered which of our siblings would depart this mortal existence first. I was shocked to hear him voice that thought out loud but it made me determined to ensure, unless some unlikely calamity were to take all five of us at the same time, that I was going nowhere unless my siblings had tested out the afterlife long before me!

---
A very small person visited our shop this morning with her Daddy, who was over six feet tall. There came a stage in their negotiations when it looked as if Daddy wasn't going to fork out the required euro for the two books that had taken this precocious three year-old's fancy but she put her foot down, raised her voice a couple of decibels, and daddy caved in. His only requirement was that she say 'thank you, Daddy', which she duly managed in the most angelic voice that fooled no-one – except Daddy, of course. Oh, I wish that all my purchases could be conducted in the same manner.
I Want That One, And That One, And That One, Too!
The Slow Cooking movement came into being as an antidote to the ready-made/frozen/dried/tinned foods that modern man has come to rely on for his breakfast, dinner and tea. I am spearheading the Slow Reading campaign to remind everyone of the pleasures that can be found between the covers of a book, ready to be enjoyed at any time of the day or night. People who love books salivate at the prospect of something new to take home, their eyes light up at the attractive array of new titles with glossy covers displayed just inside their local bookshop. Others are drawn to root around in their favourite sections, hoping to find something they have not read before. For me, the biggest thrill is a new book written by an author I've come to rely on, resolving to read it slowly, and to draw out the promised pleasures therein.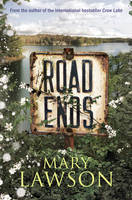 When Road Ends by Mary Lawson was handed to me, I tried to persuade my immediate boss that it would serve the company well to let me go home early just so I could get stuck in. That didn't work but I spent the rest of the day delighted at the prospect having something wonderful to read. I had read this Canadian author's first book, Crow Lake, in 2003 and would recommend it to anyone searching for quality fiction. I can still bring up a mental image of the characters, especially brother and sister, Matt and Kate Morrison, and remember well how they lived their lives in Ontario after tragedy struck. Suffice it to say that Road Ends does not disappoint and my only gripe was that it did have to end.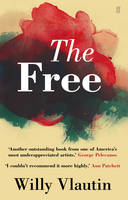 Lean on Pete by Willy Vlautin was one of those books that stayed with me long after I'd finished reading. It told of fifteen year-old Charley, the son of a wandering single father, who longed for stability in his life. They found themselves in Portland, Oregon, where Charley took a job working with horses. One horse in particular, Pete, became his constant companion. There was great sadness in this book but also tenderness in the friendship between Charlie and Pete and it is a story well worth reading. I'm about to dive into Willy Vlautin's latest novel, The Free, a story that introduces Pauline the nurse, Freddie the night-watchman, and Leroy, a young Iraq veteran who finds himself holed up in a group home for disabled men. The reviews are good so I'm really looking forward to this.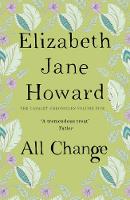 In April 2014, the fifth and last book in the Cazalet series by Elizabeth Jane Howard, All Change, will be out in paperback and it's definitely on my reading list even though I haven't read any of the others. No, I'm saving them all up for a binge reading session that will take place on some warm beach where I will be spending my summer holidays. The stories are set in Sussex, from the late 1930s when the family enjoy two wonderful summers before the onset of war to the 1950s, a time when the upstairs downstairs type of life is disappearing as those who traditionally filled the roles of servants realise they have other options. The moneyed class feel bereft as time changes everything they have known and the younger ones must learn to adapt to a more modern world. A treat in store!
3 For 2 Promotion*
*Lowest priced book free
Recommended
Promotions
Children's