Mary Burnham's Column
Mary Burnham's voracious appetite for reading and her delight in sharing her book knowledge with our customers made her the natural choice when we wanted to appoint a Book Club advisor.
Read more about Mary...
---
I am like the caricature of a woman searching through her bulging wardrobe whilst complaining, 'I have nothing to wear'! Well, occasionally, I have nothing to read but there are also times when I have a run of fantastic titles that I want to share with absolutely everyone I meet. I'm what's known as a Book Bore, to be avoided at all social gatherings but invaluable (I like to think!) when you're looking for a great recommendation for yourself or your book club.
Lose Yourself Completely in the Pages of a Good Book
I would like to tell you about the last four books that I have had the privilege to read and enjoy – each one unique in its own particular way. They now stand proudly on my shelf, secure in the knowledge they have been appreciated to the full.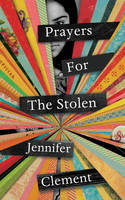 'The best thing you can be in Mexico is an ugly girl', says Ladydi's mother, who celebrated her daughter's birth by claiming she was a boy. Paula's mum came up with the idea of digging holes close by their homes to hide their young girls should the drug traffickers come looking for female company but Marie, Concha's daughter, was born with a hair lip – a blessing that might just keep her safe. All the men have gone to work in America and the women left behind live surrounded by dancing poppy fields, the source of income for the gangs and a dreadful scourge for everyone else. Prayers for the Stolen by Jennifer Clement, told from Ladydi's point of view, is full of fun, wit and delight. It conjures up a world we hear about in documentaries and news bulletins and features fantastic characters who live and breathe and have dreams that sometimes come true. It simply sizzles with pizzazz!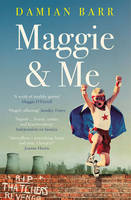 Damian Barr lived an idyllic life in Scotland with his mum, dad and wee sister, Teenie. It was the seventies and Margaret Thatcher was in power – a woman who placed a strong emphasis on 'the virtues of self-reliance, and personal independence'. Maggie became a hated figure for many but not for Damian who clung on to her ideals as his life slipped into chaos: his parents split up, his step father was cruel and heartless, his granny poured holy water on troubled flames and just when he thought life couldn't get any worse it did. What drove Damian on was a desire to study and better himself, plus his acceptance that he was gay in an intolerant world. Heather became his steadfast friend and, though he always loved Mark, he accepted that there are some things you cannot force or change. Maggie & Me is a biography full of strife, difficulties and, eventually, a wonderful sense of hope.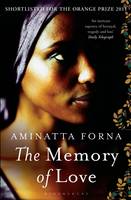 The Memory of Love is a story told from the point of view of three very different men. Adrian is a psychologist who has come to Sierra Leon from the UK to work at the hospital where he treats Elias Cole, a retired academic with a questionable past. Kai Mansaray, an orthopedic surgeon, arrives like a breath of fresh air but he is stalked by demons that give him nightmares. A fourth man, who overshadows this novel, is the author's own father who was hanged for treason in Sierra Leone in 1975. Through these eyes, Aminatta Forna's novel explores the aftermath of war, the consequences of deeds done through ignorance, and the evil that changes ordinary people when faced with impossible odds. History books may tell us the facts but, without the emotions involved, how can we truly understand any conflict? With this fabulous novel, Aminatta Forna has given us that insight.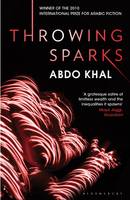 Throwing Sparks won the 2010 International Prize for Arabic Fiction and is banned in the author's homeland of Saudi Arabia, two facts that piqued my interest straight away. By the time I'd finished the first chapter of Abdo Khal's novel, I could understand why it stood out from all the rest and also why the authorities don't want anyone to read it. Tariq lives with his family in a small fishing village surrounded by relatives, friends, and the glittering sea. Life is good until the Master decides to build himself a palace so huge it cuts off access to the water for miles around with high walls and steadfast guards. Those on the outside look longingly through the gates; those on the inside dread every day that comes and long to leave. Friends become enemies, wealth becomes worthless, women become whores, and Aunt Khayriyyah eventually loses her tongue. A sparkling, engaging whirlwind of a story!

---
I don't know about you but I didn't think much beyond the present when I was small, I didn't give a hoot about the practicalities of life when I was a teenager, I thought I was invincible in my twenties, and was far too busy raising the next generation in my thirties. Now I have learnt that I won't have time to do everything on my wish list – write a bestseller, travel the world, learn a few languages, swim with dolphins etc. I gave up smoking in the 1990s, took up exercise ten years later, and I'm careful about the food I eat. Something clicked and I realised that there was a good chance I'd live four score years and ten and definitely didn't want the last of those to be spent in pain, bent double, at the mercy of some health official, and bored out of my tree.
A Short Guide to a Long Life
If you only read one book this year then let it be this one as it will make you reconsider the way you live your life – that is, if you want to live longer and have a decent quality of life. David B. Agus, MD is a medical professional who looks deep into his patients' eyes and sees what might have been if only...if only this obese man had resisted at least some of those unhealthy treats; if only this breathless woman had given up the weed ten or even five years ago; if only vegetables had featured on this person's diet plan. He admits to being infuriated that patients facing terminal illnesses could have altered this devastating diagnosis by changing their lifestyle while they still had time. He writes, 'I'm pretty certain that most people could delay or totally prevent a vast majority of the illnesses we see today – including not only cancer but heart and kidney disease, stroke, obesity, diabetes, autoimmune disorders, and dementia and other neurodegenerative disorders – if they just adopt a few healthy habits early on and avoid the ones that lead to illness.'
This is a short but important book. The introduction talks about the power of prevention and how we can take matters in our own powerful hands.
Part 1 tells us what we should do
Part 2 informs us what we should avoid
Part 3 includes doctor's orders on various health checks
Perhaps I should have read this book years ago but hopefully it's not too late to make some simple changes that will most likely improve the life I have left to me. My brother once pondered which of our siblings would depart this mortal existence first. I was shocked to hear him voice that thought out loud but it made me determined to ensure, unless some unlikely calamity were to take all five of us at the same time, that I was going nowhere unless my siblings had tested out the afterlife long before me!

3 For 2 Promotion*
*Lowest priced book free
Recommended
Promotions
Children's